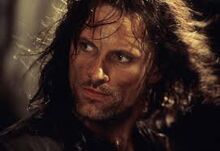 Hello! My name is Ghgt99, and I really love reading.
About my Awesomeness
If you vandalize I will track you down and you will be taken care of by my contacts in the C.I.A. * It will all look like an accident... VANDALS BEWARE!!!!!!!!!!
I just got back to school, so I will be on a fair bit less now. But I will still edit.
I play Team Fortress 2.
And... my favorite book is... see below.
I am mediocrely good at Wikia coding, and I have a large collection of books, so I can add about 2000 pages to the wiki.
Goals on this Wiki
Favorite Books
(this is in no particular order)
Digital Fortress by Dan Brown
Harry Potter and the Deathly Hallows by J.K Rowling
How Hitler Could Have Won World War 2 by Bevin Alexander
*
Or the admins of this wiki
Community content is available under
CC-BY-SA
unless otherwise noted.