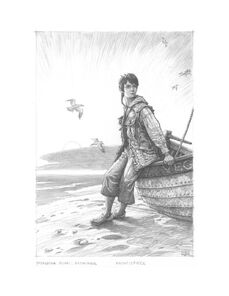 The Todhunter Moon Trilogy is a trilogy of fantasy novels by the English author Angie Sage. In the trilogy, readers travel along with Alice—known to all as Tod (shown in the image to the right) —and meet not only her friends in her PathFinder village, but also return with her to the Castle and catch up with Septimus, Jenna, Marcia, Beetle and many old friends from the Septimus Heap series (the prequel series of the Todhunter Moon Trilogy). Along the way, readers will discover some hidden history, some strange creatures and a wonderful way of travelling the world.
The prequel series to the TodHunter Moon Trilogy sets up much of the world which we see in the trilogy and more can be found on it on the Septimus Heap page.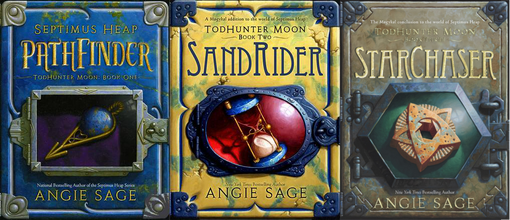 These are the covers in the USA. These are where you will find the fantastic illustrations like the one above by Mark Zug who also did the covers.
External links
Community content is available under
CC-BY-SA
unless otherwise noted.