Robin Sharma wrote The Monk Who Sold His Ferrari.
The story is about a lawyer who, after a heart attack, "gives it all up" including his Ferrari. John tells the story of his friend, Julian Mantle, and the friend's search for a more meaningful life.
External links
Reviews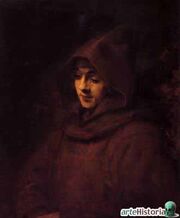 This article is a stub. You can help the Literawiki by expanding it.
Community content is available under
CC-BY-SA
unless otherwise noted.