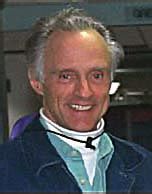 Robin Cook (born May 4, 1940) is an American doctor and author who writes about medicine and topics affecting public health. His novels deal with themes related to science fiction and often fall within the mystery/thriller genre. His premise is simple: "I could write articles about medicine subjects, but most of the people will only understand these problems if they are presented to them as a novel".
Biography
Cook was born in New York. He graduated from Wesleyan University and Columbia University School of Medicine.
Style and themes
Robin Cook's writings have similar themes. There is, sometimes, a heroine who discovers the entire plot and, unlike other characters, is not killed off during the course of the book. Most of his novels are written in the form of a diary.
Cook takes his ideas from his previous experience as a doctor. He has explored subjects such as organ donation, genetic engineering, fertility treatment, mind control, in vitro fertilization, research funding, managed care, drug research, and organ transplantation.
Works
External links
Community content is available under
CC-BY-SA
unless otherwise noted.